Business
Clinic Business Setup in Dubai – Benefits, And Procedure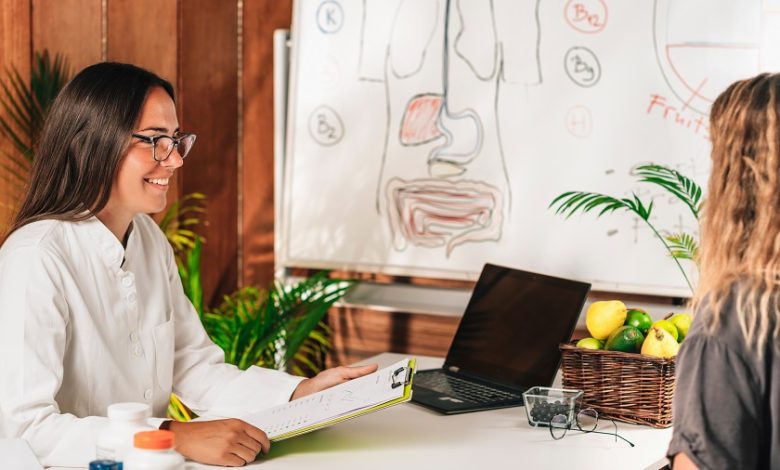 The healthcare business is booming worldwide, and Dubai is no different. Due to the modern infrastructure and free zones, people are looking for healthcare business setup in Dubai. Many expatriates move to the city yearly to start their healthcare businesses. As a result, Dubai provides numerous opportunities for people interested in starting their businesses.
Due to Dubai's strict laws and safe environment that fosters development, the city is a leader in attracting foreign investments. If you want a business license in Dubai for a clinic business, keep reading to know more!
How to Open a Private Clinic in Dubai
Due to the meager clinic-to-patient ratio in Dubai, opening a private medical practice is an excellent option for achieving financial success in the country. This is because the number of medical practitioners in Dubai is disproportionately low compared to the business's resident population. Using this opportunity to their advantage, specialists, doctors, and other medical professionals can establish their clinic operations. These clinics can provide general medical support and medical services in pediatrics, obstetrics, gynecology, radiology, and other fields of medicine.
Private Clinic Licensing
The government of Dubai allows clinics to practice allopathy, Siddha, Unani, Ayurveda, and traditional Chinese medicine. These facilities can provide conventional medicine to treat or services for their patients. However, it is essential to know that the provision of healthcare services is subject to stringent regulations. The proprietor of healthcare business in Dubai must have a degree appropriate for the profession. According to the procedure, a company owner must obtain authorization and special permits from the Dubai Healthcare Authority (DHA). They must adhere to all governmental authorities' rules, regulations, and compliances. Also, the agencies in Dubai are responsible for monitoring medical services.
Registration Requirements for Your Clinic or Medical Center in Dubai
Before moving forward with your plans, you should know the critical criteria you must meet before preparing to build up a clinic or medical center in Dubai. Because of the stringent regulations that are in place in Dubai's healthcare industry, any organization that is considering launching a healthcare service, private clinic, or private hospital must first get the necessary permits and permissions from the city's administration. Further down the road, you will need to be aware of the laws and regulations that the DHA developed. These rules and regulations stipulate that only people with professional training can apply for a license and begin a healthcare business nationwide.
Individual Requirements for Private Clinics
The person looking for a business setup in Dubai must possess a legitimate medical education. They must get a certificate from international medical agencies or the Dubai Healthcare Authority. These organizations are responsible for administering examinations to medical practitioners to evaluate their capabilities and review their qualifications. You can appoint a director for your business organization who fulfills the requirements even if the investors in question do not possess legitimate medical degrees and certificates. Aside from that, running each form of the medical institution has its needs according to the kind of activity, and one should be aware that before operating your medical center in Dubai, it can be necessary to get a significant number of permissions, approvals, and authorizations.
Space Requirements for Private Clinics
Regarding the layout of the physical locations, specific requirements must be met to establish medical clinics, offices, centers, and hospitals. The authorities have put stringent limits that define the dimensions of patient rooms, waiting for hallways, utility spaces, and equipment, as well as requirements for lighting and electrical regulations.
Starting a Private Clinic or Private Medical Facility in Dubai
Once you finish planning the establishment of your private clinic, you may need to take specific steps to obtain a business license in Dubai from the Dubai Healthcare Authorities, permission from the Dubai Department of Economic Development (DED) for establishing the facility, or equivalent licensing from the free zone authorities. Thus, you can get these permissions and licenses by following the below steps.
Step 1: Create and register your business name or trade name
The proprietor of the business is the one who is responsible for coming up with a trading name or a brand name. Also, it will serve as the umbrella under which the medical services business entity will be founded. The naming of the entity must adhere to the rules and regulations regarding naming that are in place in Dubai. These rules and regulations require that the individual not use uncommon nomenclature while naming the brand. The trade name must not attempt to imitate, copy, or create an identity of existing healthcare companies operating in the country. Hence, spend time researching or hiring a professional to avoid issues related to trademarks.
After deciding on a trading name for their business, investors must submit an online application to the Department of Economic Development (DED) to reserve that trading name. You can proceed with the future steps after the title has been registered with the appropriate authorities.
Step 2: Obtain Preliminary Approval from the DED
Once you finish registering your business name with the DED, you can apply for the DED to acquire initial permission. Afterward, you can set up a private clinic or private hospital. This approval is mandatory to begin operations. At this point, the business proprietor must hand in the appropriate documentation and his passport. Second, you must submit the clinic's registered layout design or plan to the Dubai Municipality for approval before construction begins.
Step 3: Make an Application to the DHA, and Obtain Their Approval
After submitting your application for DED approval, you will need to wait a few days to get certification from DHA stating that your application has been approved.
Step 4: Submit the necessary documentation
The investor or proprietor of the business is the one who is required to hand over all the necessary documentation to the relevant authorities. The essential paperwork consists of things like a Memorandum of Association (MOA) and a leasing agreement to facilitate registering the private clinic.
Step 5: Obtain the DED's Final Approval
The business proprietor is responsible for preparing the necessary paperwork for final approval. The photocopy of the first permission, along with the payment of the registration fee, and
A final trade license that was granted by the Department of Economic Development or the free zone authority
The owner does not have an objective certificate, often known as a NOC, to designate a Medical Director (MD)
A listing of the medical director and other experts in the healthcare field
A legally binding construction contract
A listing of the medical director and other experts in the healthcare field
A legally binding construction contract
Step 6: Obtain a Clinical License from the DHA
The last stage is registering for an account on the DHA website to get a permit from the DHA. To receive permission, you must provide information about the company's medical experts and consultants. To open a private clinic or hospital, you must wait for the DHA's authentication of all documentation before getting authorization.
Documents for Registering your Clinic in Dubai
A copy of the letter confirming the trade name registration from the DED or the free zone Authority
A copy of the land registration certificate issued by the DED or the free zone authorities. It must display the land plot number
Schematic designs and drawings in AutoCAD format, illustrating the floor plans and layout designs with precise room measurements for each room/area as per services
A feasibility study for big projects or a business plan signed by the owner(s) or partners(s) for other projects (outpatient facilities, rehabilitation centers, etc.)
A copy of your passport and residence visa if you are not a local
A letter of a proposal written by the owner, partner, or director who is authorized to act on their behalf
The identification card of Dubai (Dubai National Identity)
Benefits of Setting Up a Medical Clinic in Dubai?
Opening your clinic in Dubai has several advantages. The city provides a secure and welcoming atmosphere for locals and foreign investors. Thus, almost every business and sector have a presence in Dubai, and more are constantly added. Also, many tourists visiting Dubai each year make establishing a business here quite appealing. In addition, Dubai provides various advantageous benefits, such as tax breaks, strategic locations, and relative simplicity of business setup. Here are a few unique benefits and rewards of establishing a medical clinic in Dubai:
Dubai permits 100 percent foreign ownership of a corporation
There is no compulsion to pay income or corporation taxes
Certain products and services are exempt from customs taxes
Customizable real estate options are readily available in Dubai
Multiple options exist for cooperation with others working in the same industry sector
The Dubai Healthcare Authority (DHA) is responsible for maintaining government healthcare facilities in Dubai. Hence, it has a significant amount of control over the level of law in the Dubai healthcare system. If you are looking for a clinic business setup in Dubai, you may get their operations up and running immediately.